SIC Softball Standout commits to University of Southern Indiana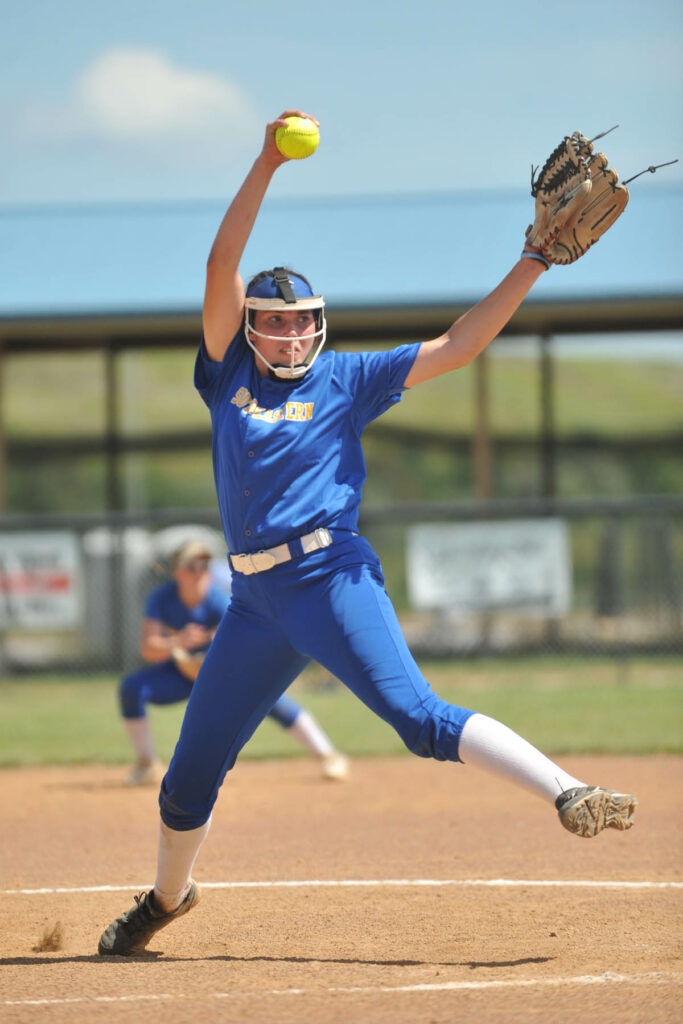 Southeastern Illinois College Softball standout Whitley Hunter has found her next college softball home.
The Nashville High School product became the first member of the Falcon Softball Class of 2023 to commit when she chose the University of Southern Indiana earlier this week.
"I'm very proud of Whitley," Southeastern Illinois College head coach Maggie Calcaterra said. "She represents the perfect student athlete. She strives to obtain straight A's in the classroom, while also setting her expectations high on the softball field."
Hunter, a second-team all-Great Rivers Athletic Conference selection as a freshman, batted .381 this past spring for head coach Maggie Calcaterra in 179 plate appearances. The now sophomore also added 43 RBI, 59 hits, 17 extra-base hits, 87 total bases and 3 home runs. On the mound, Hunter posted 211 strikeouts in 215 innings pitched.
"She's not only a good pitcher, but a good third baseman, hitter and teammate," Calcaterra said. "I look forward to seeing her accomplishments in the spring and then at USI, where I know she will be taken care of by (University of Southern Indiana Head Coach) Sue Kunkle and her staff."
Hunter said signing with a Division One school was always her goal.
"Playing D1 softball has been a dream of mine since I was six years old and I am so happy to get this opportunity," she said. "I am beyond excited to start this new journey next year."
She said the path from high school to junior college to a university is not one she could navigate alone.
"I want to thank everyone who has helped me along this journey," Hunter said. "Especially Coach Calcaterra. I want to give another huge thanks to Coach Kunkle for giving me this opportunity. Also, a huge thanks to my parents for helping me make the decision."
Hunter will join the Screaming Eagles for their 2023-2024 campaign following her spring season with SIC.