Illinois ACTE, National ACTE Tour SIC CTE Programs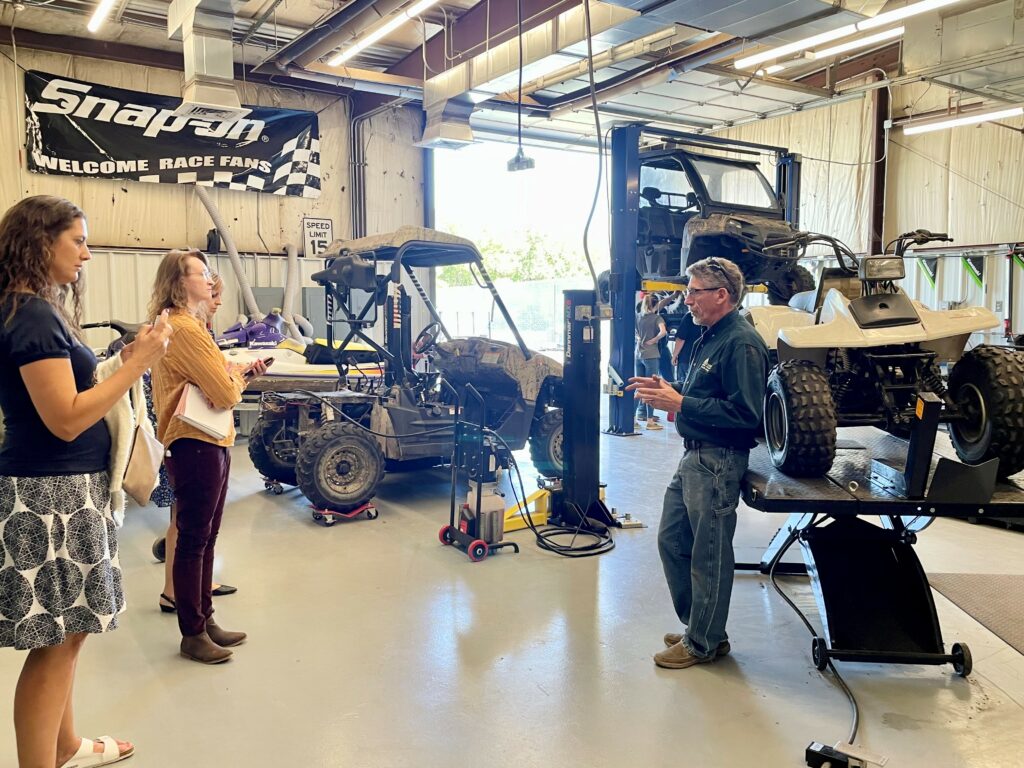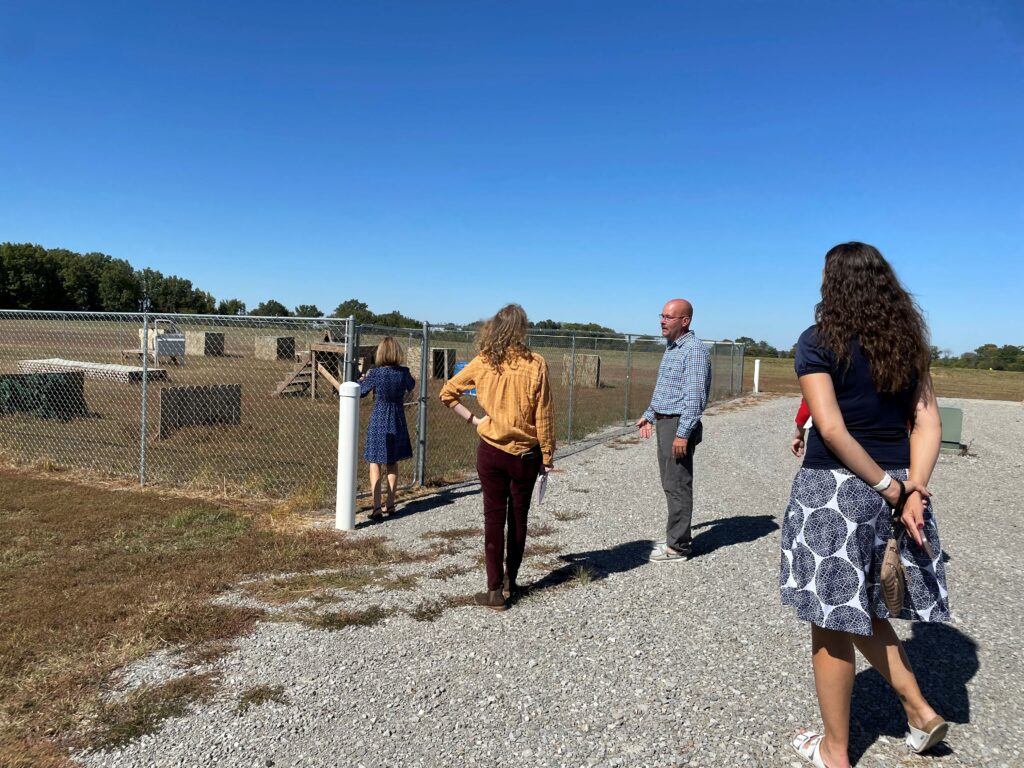 The Association for Career and Technical Education (ACTE) visited the Southeastern Illinois College campus in Harrisburg Oct. 4 to tour SIC's Outdoor Wildlife Management (OWL) program, PowerSports Technology program, and the High School CTE Academy programs in welding and diesel.
Being a sunny fall day, the tour began with an outdoor class – one of instructor Jordan Hammersley's OWL classes. Hammersley gave the group an overview of the courses offered and the kinds of hand-on activities the students participate in each semester, including seining in Saline Creek, bird banding, controlled burns, and more.
The group also learned about the repurposed use of the mine training area for criminal justice trainings, the new police canine training unit, and fire brigade training. Then the group headed inside to see diesel technology and powersports technology classes in action and heard from instructor Ralph Boots about the unique nine-month powersports program.
The relatively new powersports program was created at the behest of local dealers in the region who are having trouble replacing an aging workforce with skilled powersports mechanics.
"We did some research in our area and there were about 900 powersports dealers and no powersports training centers. The closest training center we could find was in Iowa," said Boots.
Additionally, the PowerSports program is partnered with Polaris University, which means SIC students can earn bronze and silver Polaris certifications while enrolled in the program.
Dr. Tyler Billman, SIC Executive Dean of Academic Services, spoke to the group about the new CTE Afternoon Academy for high school students to learn basics in welding and diesel, as well as the new Stanford D. Williams Career and Training Center being built in Carmi.
In the new center, SIC will be offering classes that include CDL, welding, industrial maintenance, industrial arts, basic plumbing, basic carpentry, program logic control, i.e. programming of stoplights, and hopefully some electric vehicle training. This programming is led largely by the needs of area businesses. SIC hopes to begin offering classes there in Fall 2023, if construction goes as planned.
More information about SIC's CTE program offerings can be found at sic.edu/cte.