SIC Preschool Participates in Great Bedtime Story Pajama Drive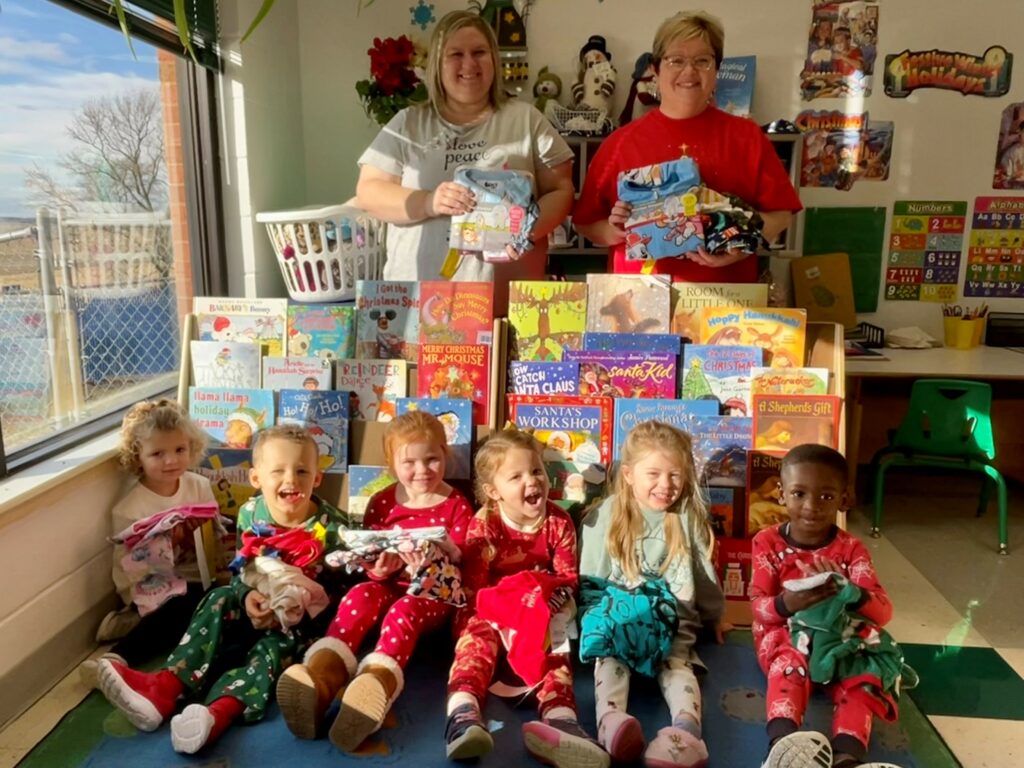 The Mary Jo Oldham Center for Child Study at Southeastern Illinois College partnered with Scholastic Book Clubs for the 13th annual Great Bedtime Story Pajama Drive.
Every year, hundreds of classrooms around the nation collect brand new pajamas to support the children of the Pajama Program. Scholastic Book Clubs has pledged to match every pair of donated pajamas with a new storybook.
The children in the MJOCCS preschool classroom, along with their teachers, Ellen Prince and Lindsey Pankey, decided this was a great opportunity to give back to the community.
"We kicked off the drive by advertising to the students' families and focusing on how important it is to engage in and benefit from doing good for others," said Prince. "Their families have outdone themselves with kindness."
The national office chose Night Shield in West Frankfort, Illinois, as the recipient to distribute the pajamas. Prince and Pankey are both excited to be able to give back just a portion to bless those in need.
"Now more kids in the community can enjoy a comforting bedtime through the magic of a story and cozy pajamas," said Pankey.
The Mary Jo Oldham Center for Child Study, located on SIC's Harrisburg campus for the past 45 years, is licensed by the Illinois Department of Children and Family Services and serves approximately 50 children ages 15-months to six years of age.
###