SIC's Model Illinois Government Team Captures Thirteenth State Title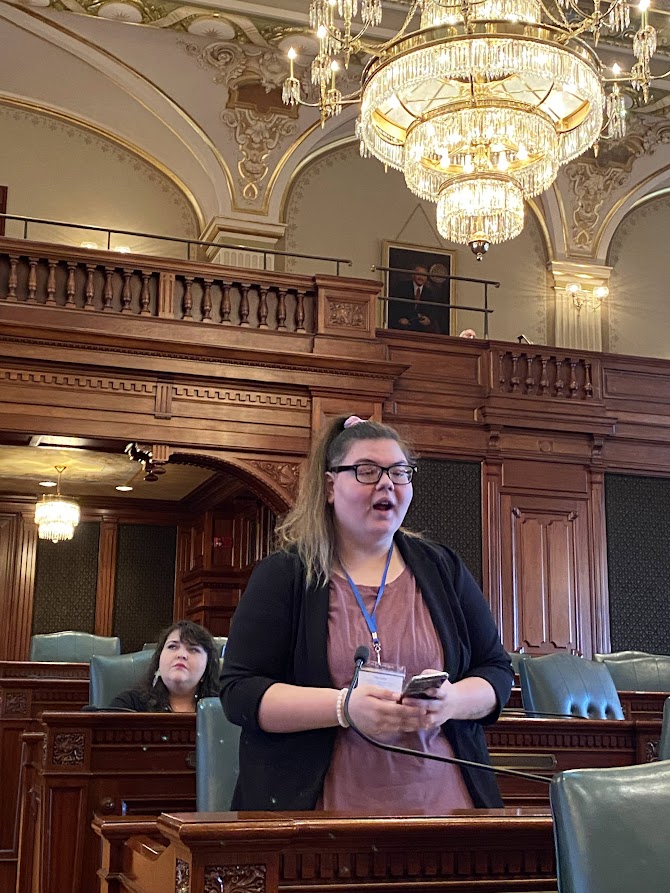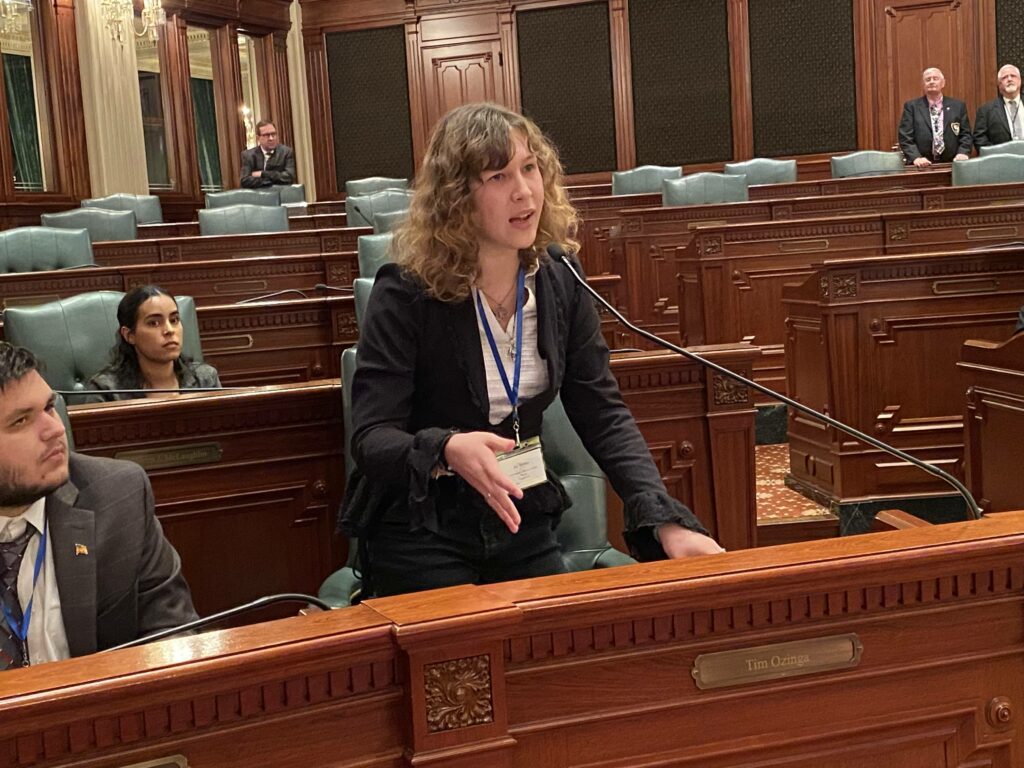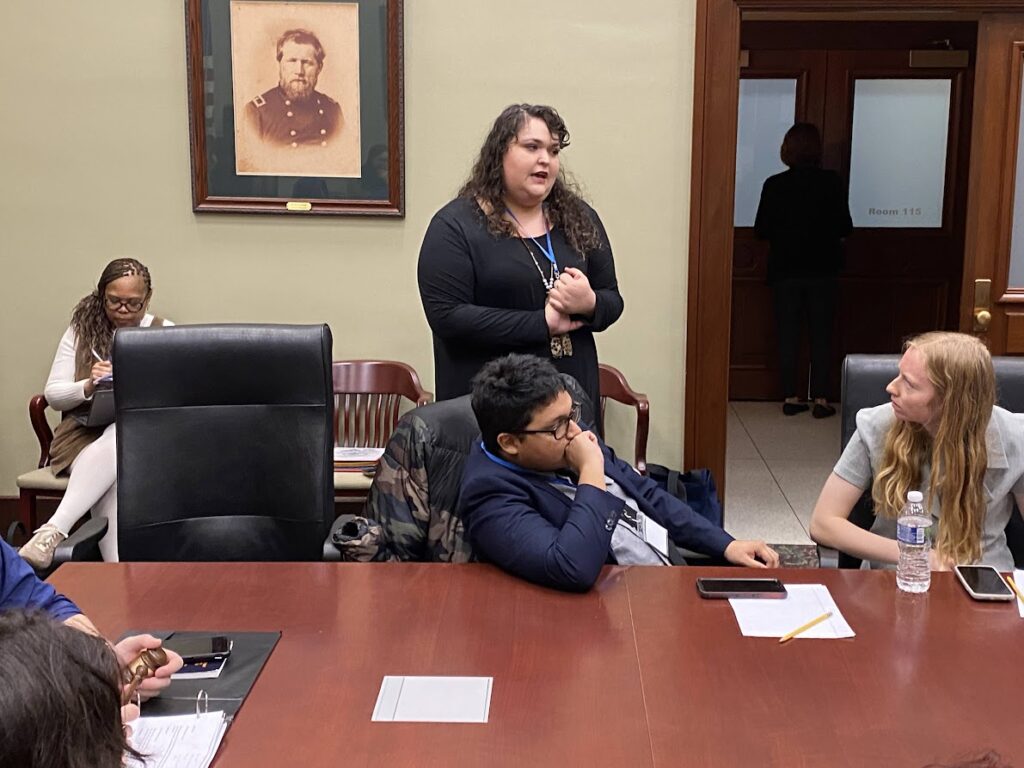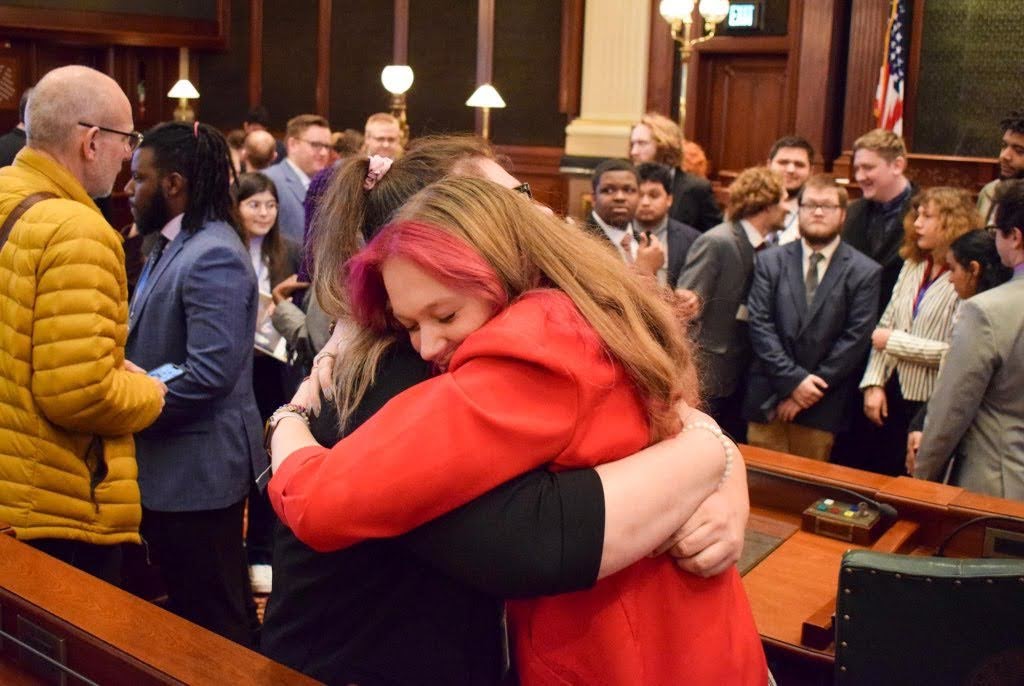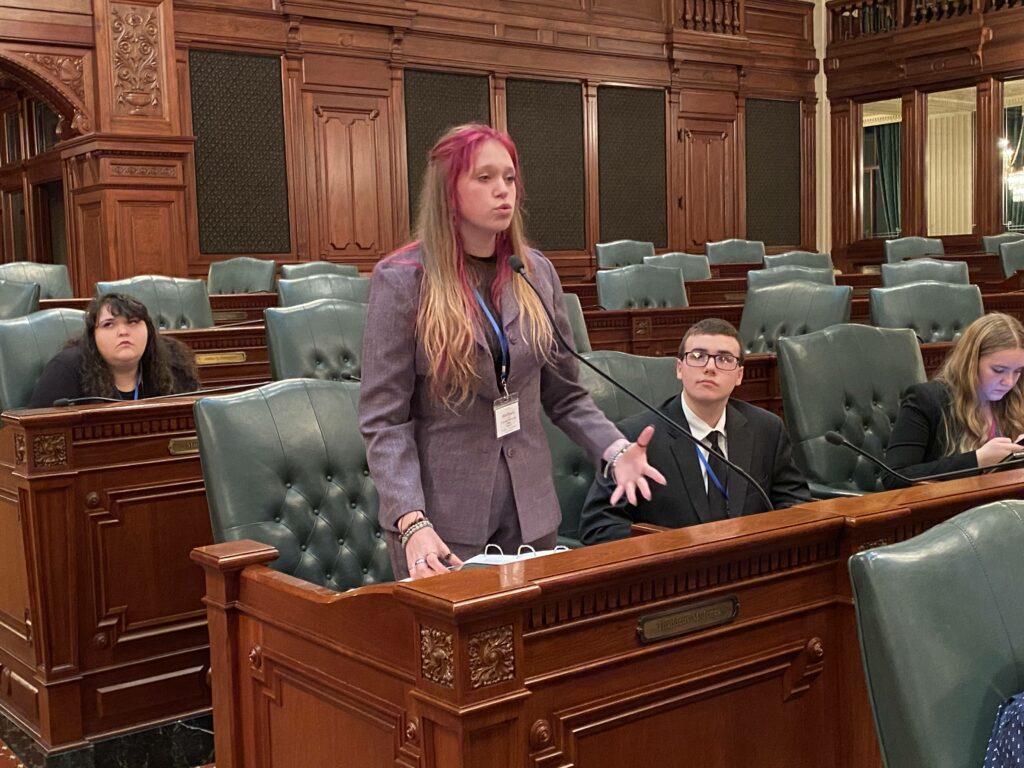 While their friends caught up on sleep and others went to the beach, some students at Southeastern Illinois College headed north and spent their Spring Break rewriting the record book in Springfield at the Model Illinois Government (MIG) simulation.
SIC's MIG team returned to familiar territory when it won the Model Illinois Government competition and was named, "Outstanding Large Delegation." This is SIC's thirteenth state championship in school history. For the fifth year in a row, the team led all schools in total points (18), floor leadership positions (7), and major awards (5). It also set a new school record in total points and leadership positions.
"This year is special for several reasons and it very nearly did not happen," said Matt Lees, Political Science Instructor and MIG Advisor. After starting the semester with ten competitors, Lees saw the team dwindle to three members in January.
"I had to effectively recruit a new team and get them prepared in half the time. Fortunately, this was not an average group."
In fact, first-year delegates accounted for over sixty-five percent of SIC's point total. SIC's first-year delegates included Taylor Craig of Creal Springs, Tobias Hamblin of Norris City, Rachel Lands of Harrisburg, Ky Mosby of Cave in Rock, Walker Eisenhauer of Galatia, and Josh Smock of Elizabethtown. All freshman delegates recorded at least one point, while Eisenhauer and Mosby scored two points, and two students, Lands and Craig, reached the competition maximum of individual points (3). This was a first in school history.
While the first-year delegates contributed a great deal, the success of the delegation can be traced to the team's leadership. Aleece McLeod of Shawneetown, senior delegate Callie Oxford of Harrisburg, and head delegate Jillian Womack of Eldorado led the group. Both Womack and McLeod were elected Majority Leaders of the House and Senate.
Oxford played the role of a lobbyist and later won the Robert Kent Award for Outstanding Lobbyist. This was her third major award with the organization tying the school record as the most decorated MIG student in school history.
"Callie was a unanimous selection (for the award)," said Lees. "She has leadership skills and a natural ability that you simply cannot teach."
The team also led all schools in floor leadership positions (7) and controlled the House Democratic and Senate Democratic caucuses. SIC received five major awards including Outstanding Member of the House (Jillian Womack), Outstanding Original Legislation (Taylor Craig), Outstanding First Year Delegate in the House (Ky Mosby), and Outstanding Senate Committee Chair (Rachel Lands), and Outstanding Lobbyist (Callie Oxford).
The delegation also secured a committee chair position (Lands) and five committee spokesperson positions (McLeod, Eisenhauer, Womack, Mosby, and Craig). Three students were elected floor whip (Smock, Eisenhauer, and Lands), House Majority and Senate Majority Leaders (Womack and McLeod) in addition to the Assistant Minority Leader positions in the House (Craig) and the Senate (Hamblin.)
First-year delegate Taylor Craig crafted a piece of original legislation, and successfully guided it from committee all the way to the Governor's desk. The bill was entitled. "The Library 'Freedom' Act." Her bill was later named, "Outstanding Original Legislation."
Head delegate Jillian Womack led this record-breaking group. She was named Outstanding Member of the House giving SIC its fifth major award.
"There is something unparalleled about being part of this organization," said Womack, "MIG has been the source of so many lifelong connections."
"MIG has opened doors and helped create friendships," adds senior delegate Callie Oxford. "I am so thankful for Mr. Lees and this delegation. I would not be where I am today without them."
SIC alum Alex O'Daniel (Carmi) was also elected Chief Justice at the simulation.
"I couldn't be any happier for Alex," said Lees. "Given his leadership abilities, the court is in good hands."