SIC Students Raise Money to Help Shop With a Cop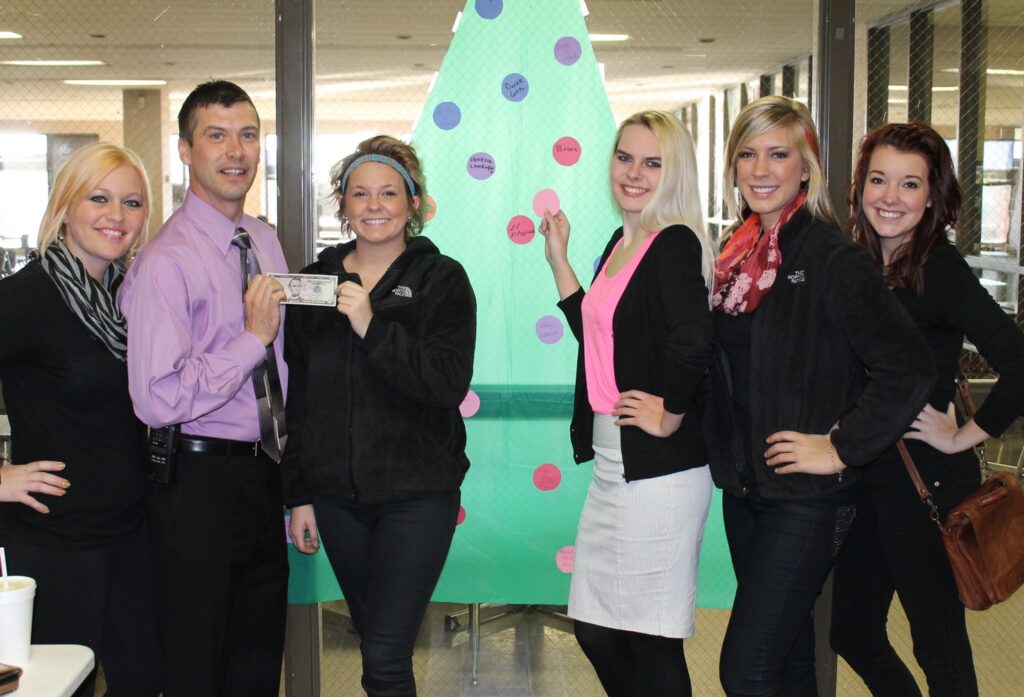 Students at Southeastern Illinois College are doing their share to help the Harrisburg Fraternal Order of Police raise money for its annual "Shop With a Cop" program by donating to the cause.
Students were asked to help "decorate the tree" by purchasing an ornament for $1 or more to help children-in-need enjoy a brighter Christmas.
According to police detective Curt Hustedde, "Shop With a Cop" takes place each year right before Christmas. Local police serving Saline County ask for donations from the public to provide local children the opportunity to pick out clothing items, as well as toys, for Christmas. The children, along with their parents, police officers, and volunteers from the community, are then able to go shopping for Christmas items at Wal-Mart in Harrisburg.
Hustedde stated that police officers serving Saline County, including municipal, county, and state police, pitch in each year to help with the effort, as does Harrisburg Wal-Mart by making a cash donation.
"Last year, 300 kids from Saline County got to spend $75 each for Christmas," said Hustedde. "Each year, it is our goal to include more kids and raise more money," he added.
SIC student ambassador and student body president, Katie Clayton of Harrisburg, was responsible for organizing the fund-raiser at the college. "The Harrisburg Fraternal Order of Police always does a tremendous job of handling this event, and we are thrilled to be part of this wonderful program," said Clayton.
Clayton indicated that in addition to raising money for the program, members of student government and the student ambassadors will assist officers in helping parents and children shop this year.
"Not only did we decorate a tree, but we also are bringing a ray of sunshine into a precious child's life. It truly is a worthy program that helps a large number of families in our community have a better Christmas," Clayton added.
###