Roy and Jo Ann Xanders Donate Ford Truck to SIC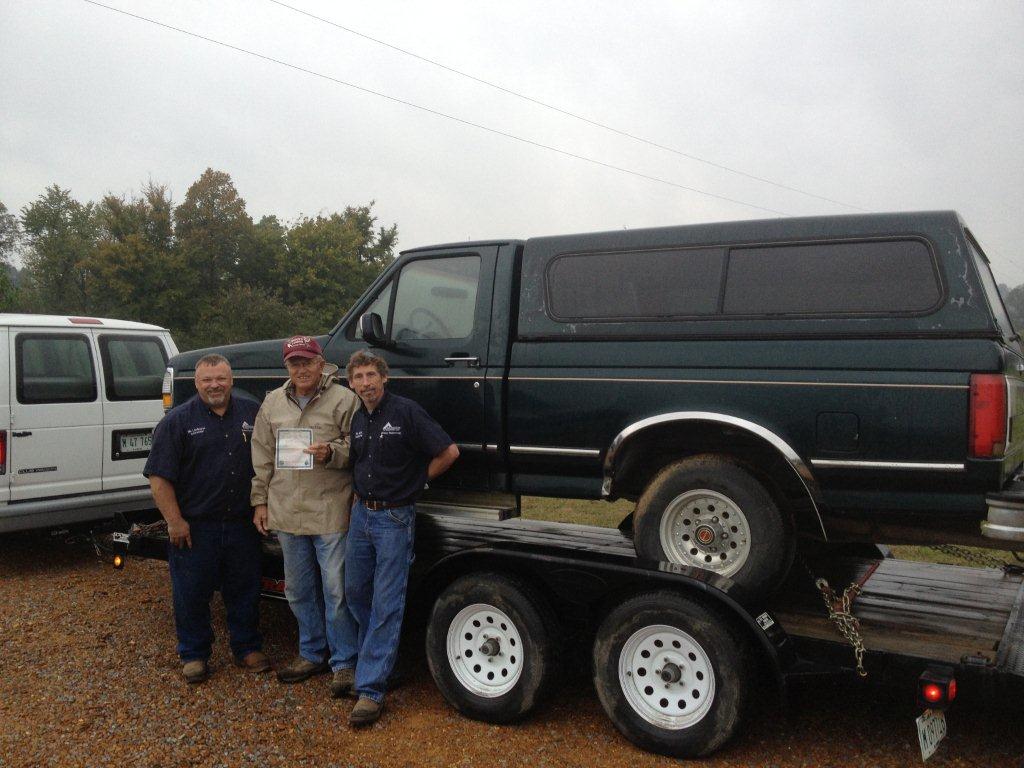 Roy and Jo Ann Xanders of Golconda not only know the importance of hands-on learning but also recognize the impact philanthropy has on higher education.
The two recently donated a vintage, all-original 1992 Ford truck to Southeastern Illinois College's career and technical education program to be used by instructors and students as a teaching-learning tool critical to diagnosing engines.
"We started using the truck almost immediately after receiving it from Roy and Jo Ann," said Ralph Boots, diesel technology instructor at SIC. "This type of donation makes it possible for our students to work on trucks they will encounter throughout their technical careers."
Roy Xanders, who also serves on the board of directors of the SIC Foundation, knows firsthand the importance of contributing to one's local community college. He has worked for years to help raise money for the college through the Rodney J. Brenner Memorial Bass Tournament, an annual fund-raising event held on the Ohio River's Smithland Pool.
"Jo Ann and I wanted to give something to the college that would have an immediate impact," said Xanders. "It is nice to know that the truck is being used by instructors at the college to help prepare students for their careers."
"Roy and Jo Ann have been great supporters of the college, and this was another opportunity for them to show their belief in the power of education," said Tricia Johnson, SIC Foundation executive director.
Her sentiments were echoed by Southeastern's president, Jonah Rice. "The college is very grateful to the Xanders family for their gift to the career and technical education program. Contributions such as these allow our students to get vital hands-on training they need to succeed in the workplace," said Rice.
###