Works of Artist Lori Larusso in SIC's Art Gallery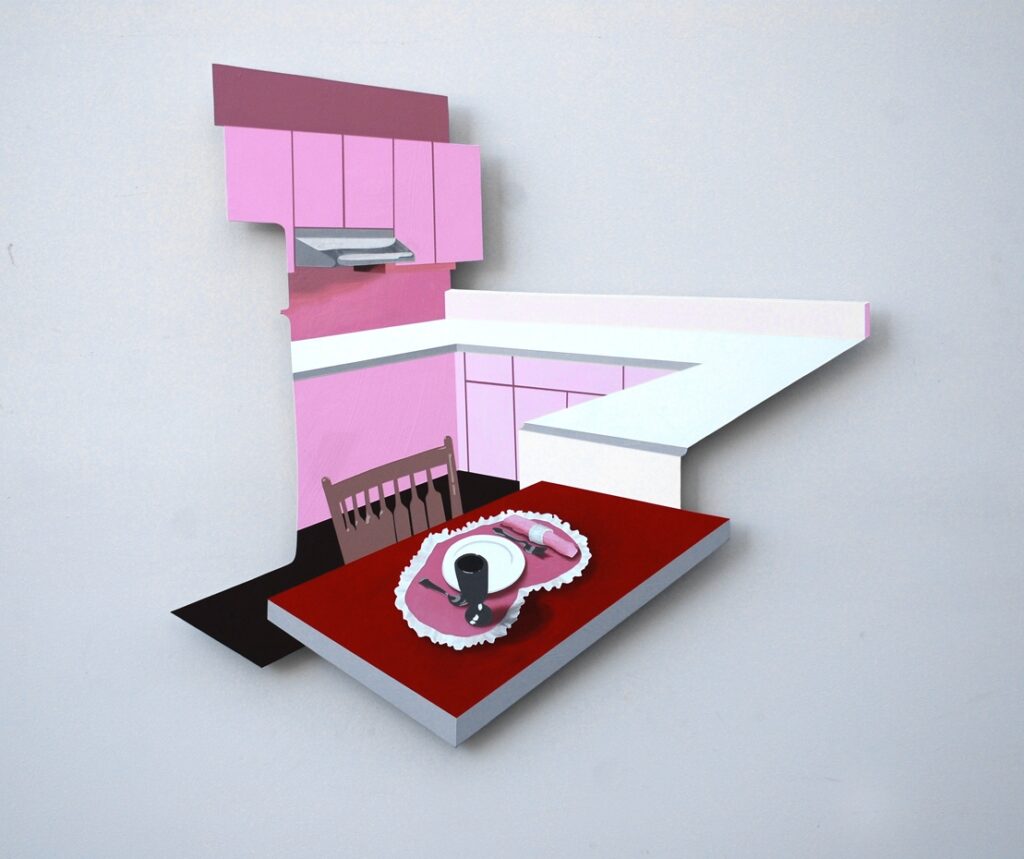 Paintings from artist Lori Larusso will be exhibited in the Southeastern Illinois College Art Gallery in the George T. Dennis Visual and Performing Arts Center now until April 11.
The title of the series of paintings, "It's Not My Birthday, That's Not My Cake," points out the "generic aspect(s) of remembered experiences." As Larusso explains, "In the shaped (non-rectangular) pieces, the edges of the painted images are defined by the edges of the actual supports. . . These pieces reflect not only on personal experience, but also examine looming traditional and slowly-changing cultural expectations, along with the promise of something better."
Larusso earned her Bachelor of Fine Arts degree from the University of Cincinnati's College of Design, Architecture, Art, and Planning, with a minor in Women's Studies, and a Master of Fine Arts from the Maryland Institute College of Art's graduate interdisciplinary program, the Mount Royal School of Art.
Recently awarded fellowships for Larusso include a Visual Artist Fellowship from the MacDowell Colony, the Kentucky Arts Council's Al Smith Fellowship, a Milton and Sally Avery Fellowship, and the James Rosenquist Artist In Residence at North Dakota State University.
Larusso maintains a solid studio practice, exhibiting her work locally, nationally, and internationally, and has participated in several residency programs across the US. Lori currently lives in Lexington, Ky., where she works as a sign painter at a local grocery store.
The SIC Art Gallery is open Monday through Friday, 8:30 a.m. – 4:30 p.m., and there is no admission fee.
###