Library Hosts Poetry Recitation by Logsdon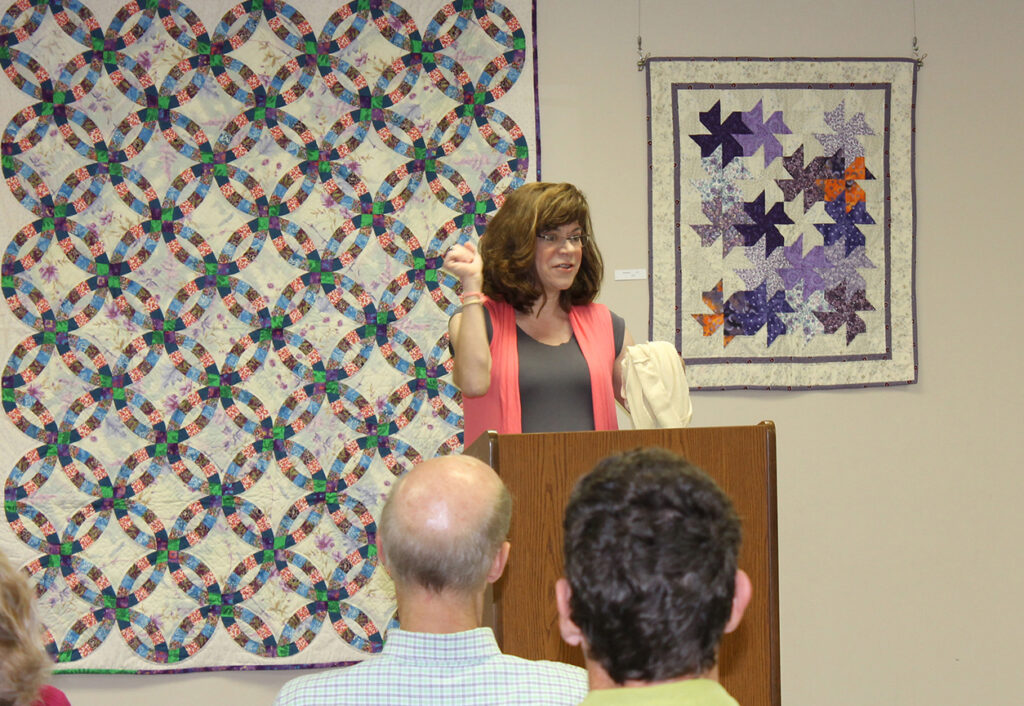 The Harrisburg District Library hosted a lively poetry session with Lucy Logsdon, Southeastern Illinois College English instructor, during its monthly Brown Bags & Books event on Sept. 23.
Logsdon, who professed to have begun writing in second or third grade, had her first published work printed in a newspaper when she was just a fourth grade student, and reluctantly also her first public reading. As an adult, Logsdon had her first poem published in 1991 in Nimrod International Journal of Prose and Poetry.
Since then, her work has been published in more than 20 different publications. Most recently, her poem Tips on Napping has been accepted by Iodine Poetry Journal, which will publish in 2016.
Logsdon's poetry is often inspired by experiences she has had growing up in southern Illinois, as well as her life as a whole.
"My work draws to some extent on my rural experiences, particularly the isolation, which always makes the rest of the world seem so odd to me," said Logsdon. "The poems also draw, often, on my experiences as a woman grappling with the modern world. I sometimes use personas to speak the ideas of my poems."
Logsdon grew up several miles outside of Shawneetown and attended high school in Gallatin County. At 17 she left to attend the University of Illinois at Champaign-Urbana on an honors program. There she majored in English, Rhetoric and Anthropology. After completing her bachelor's degree, Logsdon then moved to New York City to attend Columbia University where she received her Master of Fine Arts in Creative Writing. Logsdon also attended the prestigious writing program at the University of Houston where she worked on her PhD.
In this time, Logsdon held a variety of literary positions and worked with famous poets. While in New York City, she was at one time the assistant to the former Poet Laureate, Stanley Kunitz and program director at the National Book Awards. While attending the University of Houston, she worked with poet Ed Hirsch.
In 2001, Logsdon moved back to southern Illinois to be with her younger sister, Maude Logsdon, who lost her battle with breast cancer in 2003 at the age of 33.
Logsdon began teaching at SIC in 2003 and became a full-time instructor in 2010. At SIC, she teaches English, Creative Writing, and Modern Literature. One of those creative writing classes will begin in January for anyone with an interest in improving their writing skills. Email Logsdon at lucy.logsdon@sic.edu to learn more.
Harrisburg District Library's Brown Bags & Books series is held every fourth Wednesday of the month at noon. Coming up on Oct. 28 is Janet Jones reviewing a book by Anthony Doerr called All the Light We Cannot See. Guests can bring a sack lunch and also enjoy the snacks provided.
###