SIC Archery Team Headed to Compete at U.S. National Collegiate 3-D Championships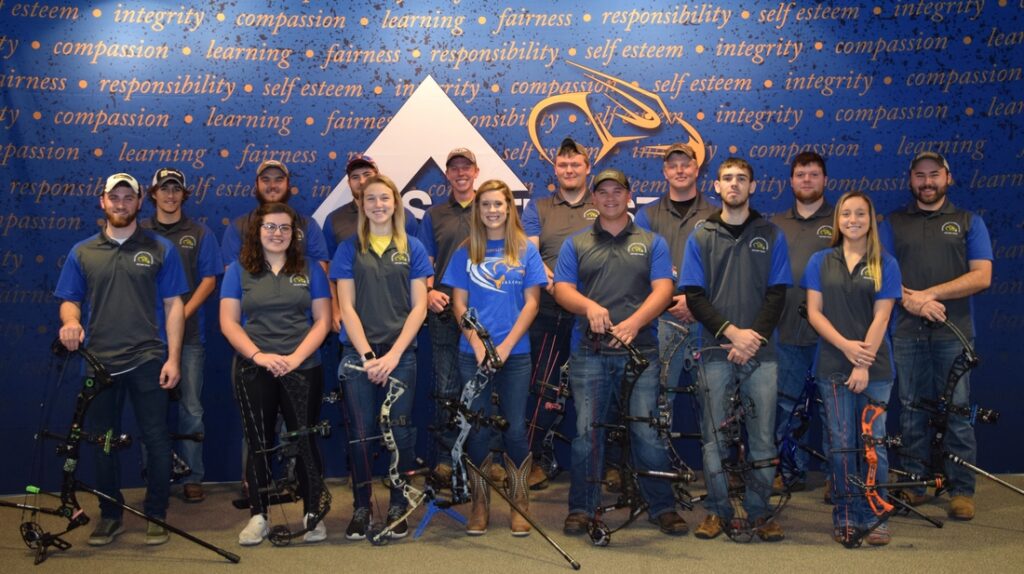 The SIC Archery team will be traveling to Foley, AL this week to complete at the U.S. National Collegiate 3-D Championships on Oct. 26-28. The archery team consists of 17 members this fall.
On Friday, the team will endure an equipment inspection and will be allowed open practice. Following this, they will shoot a team mixer. Saturday, each archer will compete for an individual title by shooting a total of 40 3-D targets. This will be followed by an awards banquet and a mixed team fun shoot down. Sunday the team will shoot team and mixed team rounds. 
"The team has worked so hard for nationals this year. They have put in the time needed to be national championship level competitors. Every member on this team is capable of bringing home a medal. I am looking forward to seeing them compete!" said Head Archery Coach Alli Armstrong.
Out of 17 members, the team is divided into four divisions. A team of eight Bowhunter Men archers consists of Elijah Bond of Thompsonville, Bailey Sneed of Elizabethtown, Will Taylor of Covington, Indiana, Hunter Chowning of Veedersburg, Indiana, Colton Goines of Vienna, Isaiah Conkle of Cave in Rock, Jacob Vallangeon of Wingate, Indiana, and Luke Funk of Trenton. A team of four Bowhunter Women archers consists of Olivia Parker of Eldorado, Kassi Ketten of Elizabethtown, Riley Paynter of Carmi, and Brooklyn Hazel of Albion. A team of four Compound Men archers consists of Jake Hobbs of Glenam, John Whalen of Boonville, Indiana, Tristan Whalen of Boonville, Indiana, and Logan Hunt of Harrisburg. Stephani Poe of Arthur is the team's sole Compound Women competitor.
The team is coached by Alli Armstrong, Darrick Armstrong, and James Ketten.
###