SIC Holds Interactive STEM Day for Area High School Students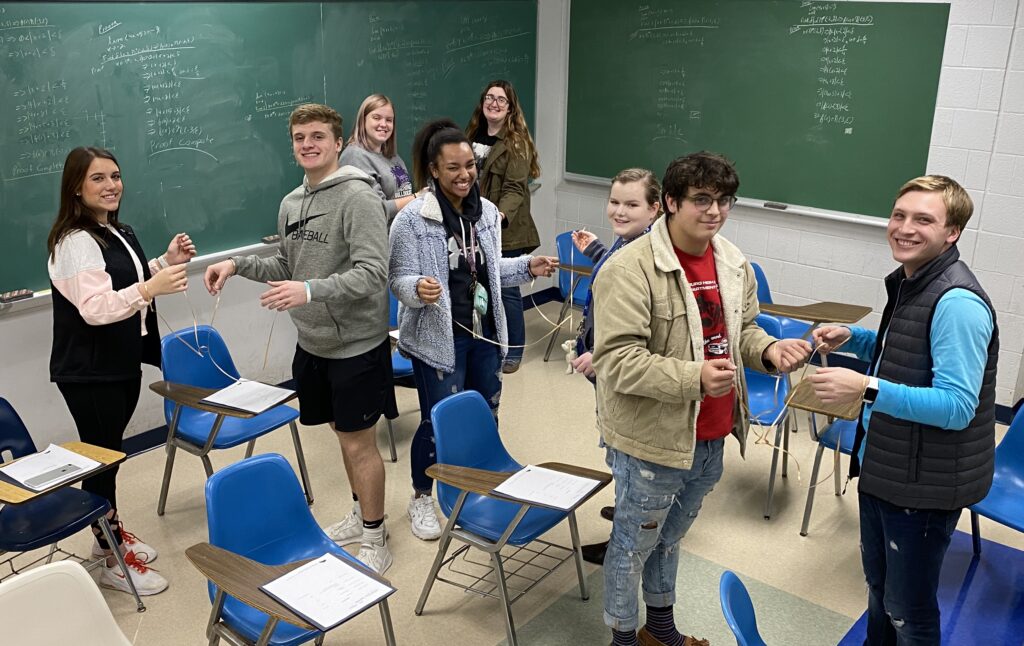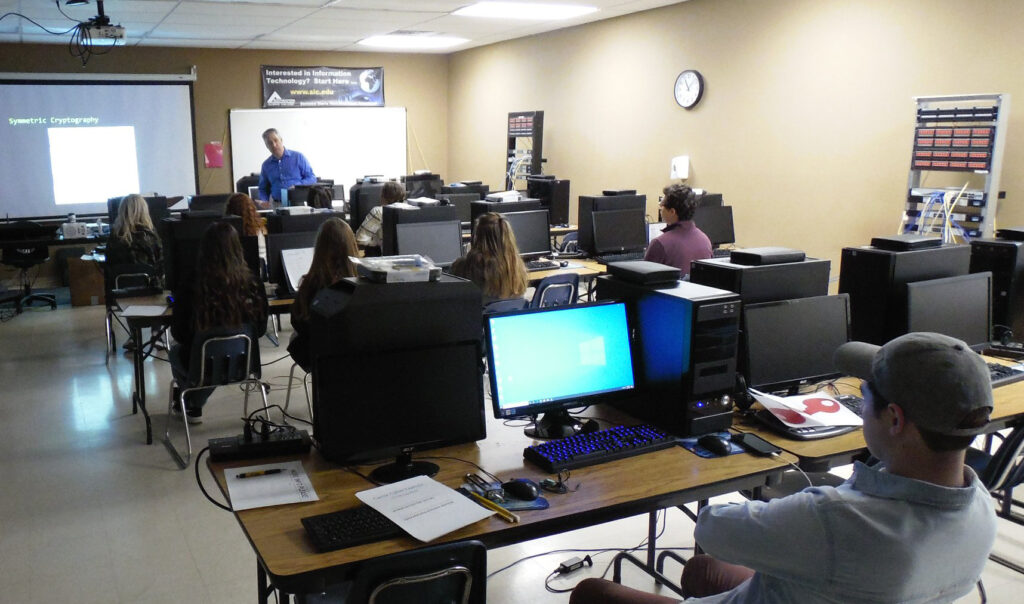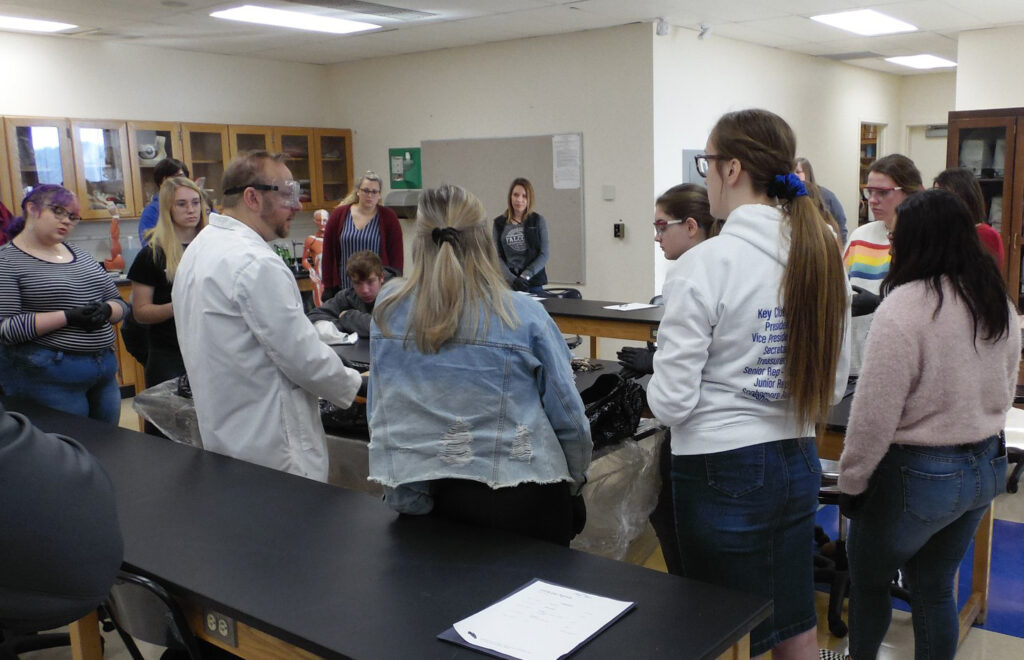 As more and more students are learning how fascinating careers in Science, Technology, Engineering and Math (STEM) can be, Southeastern Illinois College provides interactive experiences to high school students through STEM Day.
STEM Day at SIC means fun, hands-on classes to get high school students excited about the many career possibilities that await them in these areas.  Each year, the Mathematics, Science and Technology division invites area high schools to send junior and senior students who are interested in STEM fields to attend the event.
This year's event took place Jan. 22, and included session topics and activities on tardigrades, microscopy, human anatomy, redox chemical reactions, cyphers and math codes, college mathematics, diffraction grading, and cryptography.
Jason Fitzgerald, biology instructor and division chair of the Mathematics, Science and Technology Department, organizes the event and activities each year.  He said that engaging in STEM subjects helps students develop problem-solving, critical thinking and leadership skills.
"During the annual STEM Day event, we like to showcase the programs and resources that SIC has to offer students wishing to pursue an education in a STEM field," said Fitzgerald. "It is also an opportunity for students of the high schools in our district to meet and get to know the full-time math, science, and tech faculty at SIC. Forming meaningful connections between instructors and students is one of the many things that the faculty are proud of in the division of Mathematics, Science, and Technology."
SIC students also have the opportunity to participate in STEM day by serving as Math & Science Club volunteers to assist the instructors throughout their presentations and activities. The involvement of their slightly older peers serves to encourage high school students in STEM fields in a more personal way. For instance, Kim Martin's mathematics session includes current SIC students who weigh in on how to be successful in college level calculus.
Careers in STEM fields are diverse and continue to remain in high demand, and since few people are qualified to apply for the positions, the jobs often pay well.  According to U.S. News & World Report's ranking of Best STEM Jobs, some of the best STEM jobs of 2020 are psychologist, software developer, dentist, civil engineer, nurse anesthetist and statistician.
For more information regarding STEM programs and STEM Day at SIC, contact Fitzgerald at 252-5400 ext. 2229 or jason.fitzgerald@sic.edu.
###