Marshall County product to play for Falcons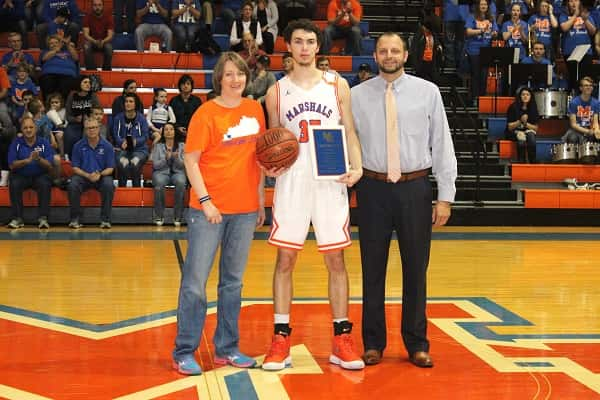 One of the better athletes to come out of Western Kentucky in recent memory has signed to join the Southeastern Illinois College men's basketball team this fall.
Aaron Reed, a 6-foot-6 athletic guard/forward, from Marshall County was named to the All-Purchase team, the all-district team twice and Region 1 Tournament team while in high school. He led the Marshals in steals, charges, assists and points and was second in rebounds. For his career, he scored more than 1,000 points and was named the Marshals' MVP twice. As a senior, he was among the region's leaders in points, while also dishing out 85 assists and pulling down 196 rebounds.
He originally signed with NAIA power Bethel out of high school and redshirted in 2018-2019 before transferring to West Kentucky Tech in Paducah for the 2019-2020 season. While with the Stars, he averaged more than 20 points per game in one season. Their season was canceled in 2020-2021 due to COVID-19.
"First and foremost, Aaron will bring maturity and experience to our roster," SIC Coach Sam Swinford said. "He really knows how to play the game and has done it at a high level before. He's a really talented tall guard, is really explosive and during the last year off has really worked on his game. We are really excited Aaron has decided to play for the Falcons."
###