Forensic Falcons Win Individual Titles at RAFL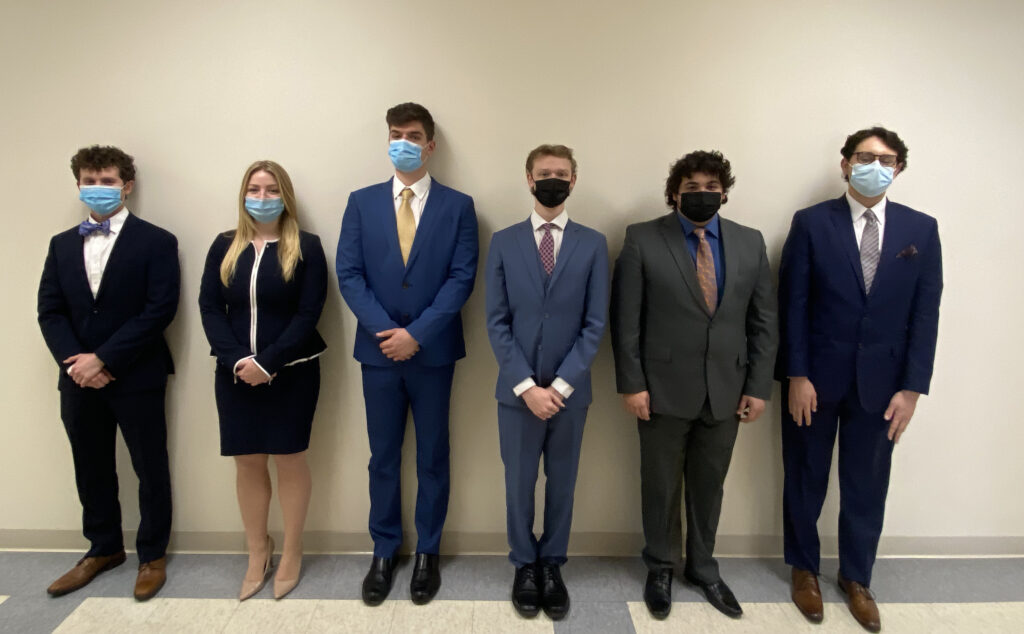 The Southeastern Illinois College Forensic Falcons earned a silver medal in overall team competition Jan. 7 and 8 at the online Region IV-Affiliated Forensic League (RAFL) Tournament, claiming silver in individual events and silver in debate. Stonefort's Haley Rice earned a gold medal in individual events sweepstakes at the tournament, followed closely by Harrisburg's Landon Gates, who took silver in overall individual competition.
The tournament was hosted by Phi Rho Pi Region 4 (Illinois) but also included schools from as far away as Mt. San Antonio College in California and Casper College in Wyoming.
Falcon competitor Landon Gates of Harrisburg explains, "This tournament has shown me what teamwork and commitment can accomplish when coupled with great coaches. I am happy with this weekend's results and optimistic for the next competition."
The tournament began Friday with debate competition. After a full day of preliminary rounds, Marion's Isaiah Francis advanced to elimination rounds. He went on to earn a silver medal in International Public Debate Association (IPDA) style debate.
Saturday's competition featured entries in public address, interpretation, and limited preparation events. By the conclusion of the day, SIC had earned six individual gold medals, four individual silvers, and three individual bronze medals.
As has been the case throughout the season, the tournament was held entirely online. Team members competed virtually in separate, enclosed rooms. Social distancing and masks were required between rounds. All ballots, announcements, and awards were handled electronically.
Each competition builds to the national tournament in St. Louis, hosted by Southeastern Illinois College. The team is coached by Jenny Billman, John Corum, and Paul Cummins.
Individual results from the tournament are as follows.
Haley Rice (Stonefort) – Gold in individual events sweepstakes, gold in persuasion, gold in communication analysis, gold in informative speaking, bronze in speech to entertain.
Landon Gates (Harrisburg) – Gold in impromptu speaking, gold in informative speaking, silver in extemporaneous speaking, silver in individual sweepstakes.
Isaiah Francis (Marion) – Silver in IPDA debate, silver in impromptu speaking, bronze in speech to entertain.
Jenkin Naas (Harrisburg) – Bronze in Dramatic Interpretation.
Other team members include Omari Jackson, Ian Meshew, Trey Murphy, and Noah Devous.
###