SIC Board Approves Curriculum and Learns of New Career Pilot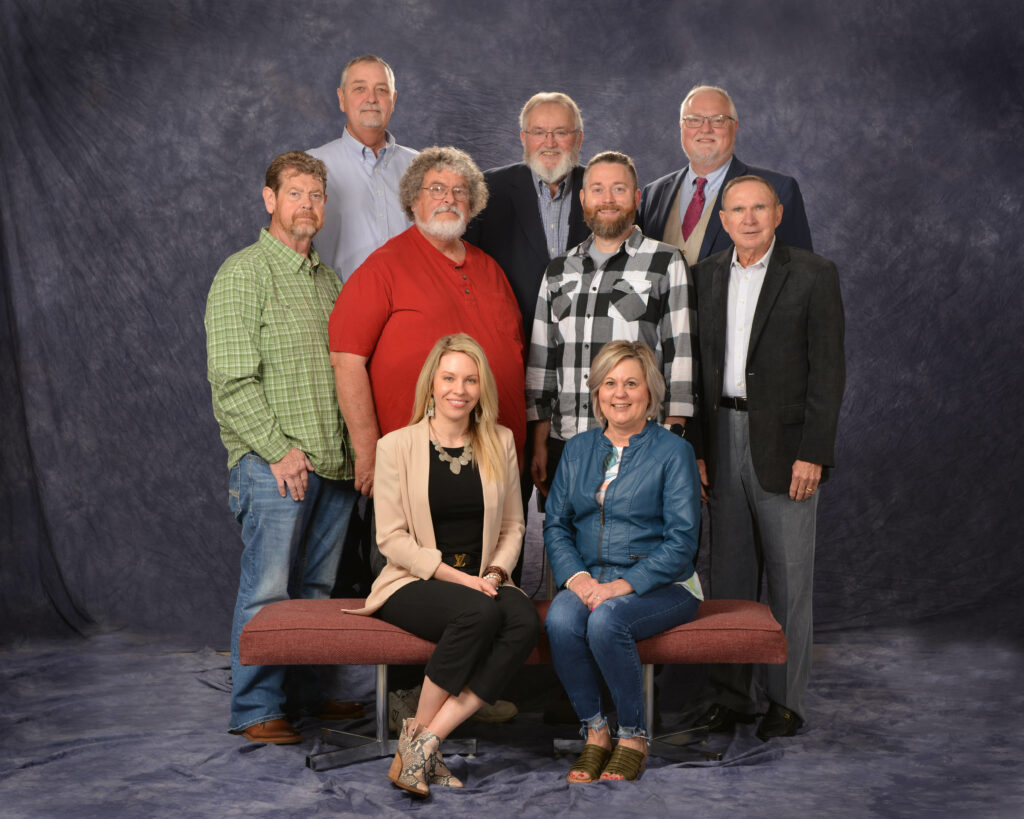 The SIC Board of Trustees met May 17 at 6 p.m. in the Rodney J. Brenner Board Room at the main campus in Harrisburg to approve curriculum, position revisions, a bid for Protection, Health, Safety (PHS) work, and learn about a new career counselor pilot with Hardin County and Pope County schools.
The board approved a new Class B truck driving course due to industry demand and new Federal regulations. Curriculum changes to lower level math classes were also made in large part due to a new grant from the Illinois Community College Board. Changes will focus on streamlining, new methods of instruction, and cost reduction for the student while speeding time to completion.
Multiple positions, both grant and institutional, were revised and some merged along with some title changes, without new compensation, to standardize levels of service.  Much of the restructuring is to help save funds in functional areas. There was also an additional freeze to an administrative assistant position.
A job description for a part-time enrollment services associate was created in lieu of a full-time replacement. Two part-time support positions were fused into one full-time support staff in the tutoring center. Jarrod Appel was approved by the board as the math support specialist, fusing his past duties together with additional duties.
The board accepted the retirement of the Executive Assistant to the President and Board of Trustees, Lisa Dye, and transferred Amanda Payne into the position. Payne leaves her previous position as assistant to the Vice President, a position that will not be filled for fiscal savings. Duties will be redistributed.
Brittany Warren was hired in conjunction with Rend Lake College as a shared position to offer mental health counseling to students.
"This is an additional service that we can offer to students, especially those who may be facing challenges post-COVID," said Dr. Karen Weiss, Vice President of Academic and Student Services. "The needs are growing and SIC wants to help them succeed with whatever stress and worries they may experience."
Rend Lake and SIC will split the position cost.
The athletic operations coordinator position which had been frozen has been revised and filled by Sam Swinford to support new outreach and community programs. And Shelly Aldrich was approved as the part-time secretary for the David L. Stanley White County Center.
The board also approved the employment of Jessica Bayer for the Title III Grant Learning Enhancement Coordinator. Bayer will also serve as an adjunct math instructor for the college.
Multiple title changes were implemented to standardize the college's organizational structure. No additional compensation was included in these changes.
Salary for the SICEA (teachers collective bargaining group) were approved, per the negotiated contract, at 3%. Adjunct and exempt personnel salaries remain commensurate with the SICEA.
The board approved a bid for a package of PHS and institutional work of $540,728 from Evrard-Strang Contractors to work on sidewalks, outdoor bathrooms at the ballfields, and the loading dock. The company was the lowest bidder and had completed the revisions to the Learning Commons complex a number of years ago.
College officials are currently collaborating with Pope County and Hardin County schools to implement a pilot program in the coming year to place a part-time career coach in the schools to assist students with career exploration and to help with transition from high school to career and/or workforce training.
"Higher education and K-12 have a shared crisis in our country of high school graduates who decide not to go for any career credential in college," said President Dr. Jonah Rice. "We will work with our great partners at Pope and Hardin to help keep students on track to get a good credential."
Research shows that upwards of half of graduating high school seniors are not going into higher education nor finding gainful employment or the military.
"If we don't collaborate and work together soon, this region and also our country will face an even greater problem filling jobs with qualified applicants. We have great promise for this pilot," continued Rice.
He also highlighted the successful CTE (Career and Technical Education) Afternoon Academy for Saline and Gallatin schools at the main campus, which will focus on welding, diesel technology, and nursing courses for high school students. Over 50 students are enrolled this fall from Harrisburg High School, Gallatin County High School, Carrier Mills-Stonefort High School, and Galatia High School.
Dr. Tyler Billman, Executive Dean of Academic Services, said, "The need for accredited, industry-standard career credentials is at an all-time high, and this program will help students get a jump on those jobs."
Billman hopes to replicate that model in some form in the new Stanford D. Williams Career and Training Center in White County when the building is completed.
Board Policy 9026 on Honorary and Posthumous awards was heard as a first reading.  This policy is to award certain credentials to deserving individuals who have passed. Certain criteria must be met in the process.
The board had a brief closed session and the meeting adjourned at 6:55 pm. The next meeting of the board will be held Tuesday, July 19, at 6 p.m. in the Rodney J. Brenner Board Room on the Harrisburg campus.
###