SIC Board of Trustees Accept Board Member's Resignation at September Meeting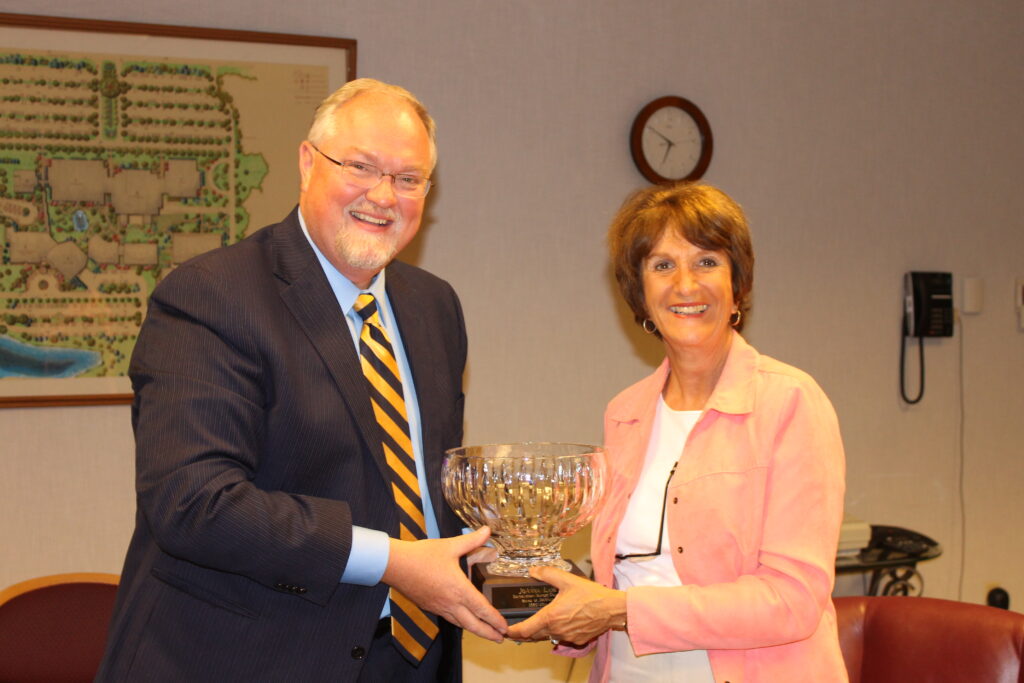 The Southeastern Illinois College Board of Trustees met Tuesday, Sept. 23, at 6 p.m. in the Rodney J. Brenner Board Room and accepted a long-time board member's resignation and passed numerous action items, including the final fiscal year budget.
Board member Joanna Lane submitted her resignation letter to the Board.
"I have served on this Board since 2003, and it has been a very pleasant experience for me," said Lane.
Lane will be retiring from her job as well and plans to be out of the district much of the time.
"I sincerely want to thank Dr. Rice and the Board for all your hard work and generosity toward our young people," said Lane. "This is truly a Board that puts students first."
The Board accepted Lane's suggested replacement for her position, premised on Board policy and past practice. The Board will seat its new trustee, Blake Bradley of Eldorado, at its October meeting.
Action Items
The Board passed the 2015 final budget after having a public hearing prior to the board meeting. The budget is in the black again this year.
Special maintenance projects on campus that could not be fit into this year's budget were passed using the General Obligation Bond, a special bond fund that has been used for facility projects in the past and for future.
Masonry work on the ends of A and C buildings will be completed before the end of the fall semester. The bond will also provide funds to complete work on the campus lagoon per regulations and support for the anticipated Stanley Education Center project that will be 75 percent State funded once funds are released by Springfield.
Other action items included a November surplus sale to be held in conjunction with the Heritage Festival as well as a new email policy.
The Board approved a wireless expansion project that will allow increased wireless mobile device traffic partially funded by the Title III grant
The Board also learned that the SIC's auditing firm will not yet submit the audit as a county in the district has not issued the equalization and computation report. SIC has informed the Illinois Community College Board so that the audit submission will not be counted as late.
The Board also reviewed a bowling team proposal for next year.
Personnel
Two new grant positions were approved contingent upon receiving the grant valued at three-quarter of a million dollars. Jeremiah Hull will be transferred from custodial to the facility service technician.
The next SIC Board meeting is Oct. 21 at 6 p.m. in the Rodney J. Brenner Board Room.
###