Humanities, Social Sciences, and Fine Arts
The Associate of Arts in Psychology prepares students to transfer as Psychology majors to a four-year institution having completed a variety of general education courses and psychology courses including Introduction to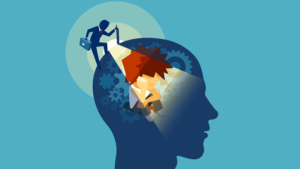 Psychology, Social Psychology, Child Psychology, Human Growth and Development, and/or Abnormal Psychology.
Why study Psychology?
Studying psychology will assist you with understanding yourself and other people by learning about aspects of human behavior that will help you in daily life, including your interactions with others, your learning and memory performance, your ability to cope with pressure and your understanding of the causes of psychological disorders. Whatever career you pursue, a background in psychology will enhance your employability and personal relations.
For more information about the field of Psychology and useful resources, view the American Psychological Association website, www.apa.org.